In The Heart of Downtown Escondido
We provide natural alternatives to invasive procedures using the latest technology and finest ingredients. We will assist you with most any skin concern including hyperpigmentation, scars, and graceful aging. We also offer PRP Facials and IV Drips during our Wellness Weekends monthly.  In our curated Spa Shop, you will find Le Mieux Skin Care, adaptogenic teas, self-care rituals, and gifts for people and pets.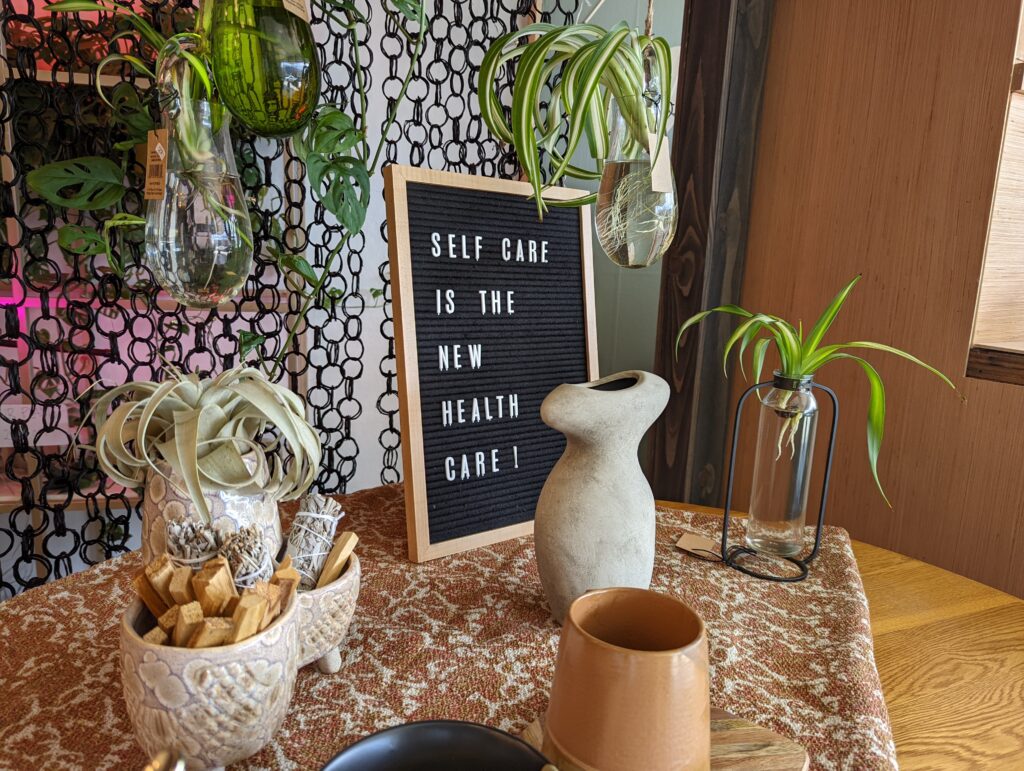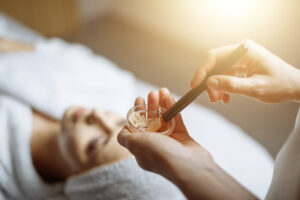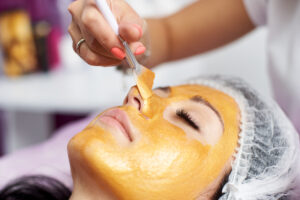 The Oxygeneo Facial                           $225 
This facial combines groundbreaking
concepts in biology, chemistry, and technology in
one little capsule to provide exfoliation, oxygenation,
and nourishment.
The Geneo Revive OxyPod includes Red Algae, a
powerful antioxidant with an anti-aging effect, and
Caffeic Acid and Retinol, known to treat the signs of
aging and assist in skin rejuvenation.
The Geneo Balancing OxyPod includes Bamboo
Charcoal for a detoxifying effect, Camu-Camu
extract for vitamins and antioxidants and
Mandelic Acid for treating acne-prone skin.
The Geneo Illuminate OxyPod includes Kojic
Acid and Vitamin C for an even skin tone effect,
as well as Opuntia fruit Extract and Carrot Extract
for moisturizing and smoothening the skin.
PLLA Hollywood's Secret Facial        $250  
Youth Facial                                             $75    
Lash Lift & Tint                                        $75    
Radio Freqency with Microneedling           
Peptides, Glutathione or Collagen $375
24K Gold                                             $400
        Fibroblast                                              $888
Upper & Lower Eyelids            
RF/ Microneedling                                    $888
3 Treatments                              
Perfect Wave                                             $888
3 Treatments                          
PLLA Facial                                                $888
4 Treatments                               
Fibroblast Plasma Lift
Upper Eyelids                                              $850
Lower Eyelids                                              $500
Upper & Lower                                         $1000
Crow's Feet                                                  $350
Neck Lift                                                     $1200
Stretch Marks                               $1800-$2500
Acne Scars or Other Concerns Free Consult
HaloIR Breathe & Detox Suite
Improve Lung Capacity,
Complexion & Detoxification
Package of 5 Treatments                          $100
Perfect Wave Treatment
Includes:
Wave Therapy, Radio Frequency
Lymphatic Vibration                                  $375
EMSlim Treatments                              $1000
Buy 2 Get 2 Free
Some services are performed by an RN
and require booking on Select weekends.
Inquire about our private spa parties, all
ages and genders.
Gift Certificates Available
IV Hydration Drips – Call for Dates
NAD+ Starting at $300
Mitochondrial support, turns carbohydrates,
fats, and proteins into usable energy. Regulates
your body's stress response, repairs and
synthesizes DNA, regulates your Circadian rhythms,
and promotes stem cell production.
Meyers Cocktail $235
Helps to maintain health and energy, defends
against aging, brain fog, depression, anxiety and
stress, migraines, asthma, chronic fatigue syndrome,
fibromyalgia, acute muscle spasms, upper respiratory
infections, chronic sinusitis, and seasonal allergies.
Drip includes Magnesium, B Complex, Vitamin C,
B-12 and Calcium.
Recovery $175
Recover from your night out or a stomach bug.
Drip includes 1000ml of fluid with electrolytes,
B Complex, Zofran, and Anti-Inflammatory.
Immunity Up $235
Helps to fight against infection, improves healing
time, strengthens the immune system and reduces
duration of illness. Drip includes Vitamin C,
B Complex, and Zinc.
Beauty Within $175
Helps to fight acne, wrinkles, and tired skin from
the inside out. Drip includes Vitamin C, B Complex,
and Biotin.
Fitness Boost $175
Helps with recovery and can improve athletic
performance. Drip includes Vitamin C, B Complex,
and a blend of important minerals and B-12.
Pure Hydration $110
Helps rehydrate. Drip is purely 1000ml of Normal Saline.
More on NAD+
NAD+ is an anti-aging treatment that improves mitochondrial function and increases energy
production.
Some of the benefits of NAD+ IV therapy include:
Improved energy levels: NAD+ is a key player in cellular energy production.
Reduced inflammation: NAD+ has significant anti-inflammatory properties.
Enhanced cognitive function: NAD+ improves cognitive function, including memory and mental clarity.
Improved athletic performance: NAD+ enhances athletic performance by increasing energy production
and reducing inflammation. Improvements in endurance, strength, stamina and athletic performance have
been observed in athletes who receive the NAD+ IV therapy. Other benefits include, reduced soreness and
fatigue, improved metabolism, as well as boosting brain power, memory and focus.
Anti-aging effects: NAD+ is an important enzyme in the aging process, and researchers believe that NAD+
IV therapy shows anti-aging effects by improving cellular function and reducing oxidative stress.
Come thrive with us in the heart of downtown Escondido.
Address
146 E Grand Ave
Escondido, CA92025